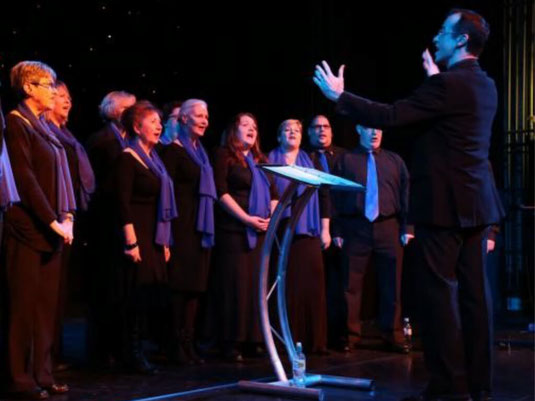 THE Bournemouth International Centre's Tregonwell Hall hosted a special remembrance service for the victims of genocide.
To mark Holocaust Memorial Day on  Sunday January 31, the BIC brought more people than ever, and organised by the Bournemouth and Poole Holocaust Memorial Day Committee.
Co-organiser Lynda Ford-Horne said: "It is vitally important that we continue to remember the tragic events of the Holocaust and subsequent genocides. The world continues to be racked by violence and we must all be aware of the year's theme to not stand by. We were pleased to be able to bring so many people together, keeping the memories alive for future generations."
First-hand accounts, included  that of a young Christian woman from Syria, and there was also speeches from two Holocaust survivors – one of whom is a Bournemouth resident and survivor from a German town.
The event  was accompanied by students from St Peter's School, and a ceremonial lighting of the candles takes place to represent the lives lost in genocides worldwide. Wessex Chorus community choir performed bringing the event to a rousing end,
The theme – don't stand by – aimed to highlight the world's responsibility to tackle prejudice and hate crime as January marks 71 years since the end of the Second World War. Previous events by the committee have seen up to 600 people gather in commemoration.
Bringing together people of many different faiths, non-religious beliefs and backgrounds, as well as those from different ethnic and minority groups, this year's event hopes to attract around 700 people.