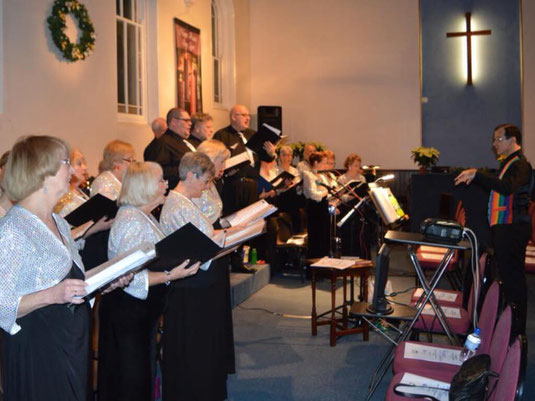 A beautiful Christmas Concert with Carols and Reading – even drums and bells!
This took place at the MCC Church in Pokesdown and was a fun fundraising and social event for the choir and all that came to see and hear us sing.
Thank you to our amazing fundraising team, in particular the TOMBOLA TEAM, who really should be proud of their achievement in making so many raffles go so smoothly and efficiently, and of course raising essential funds for the choir. Thank you all!