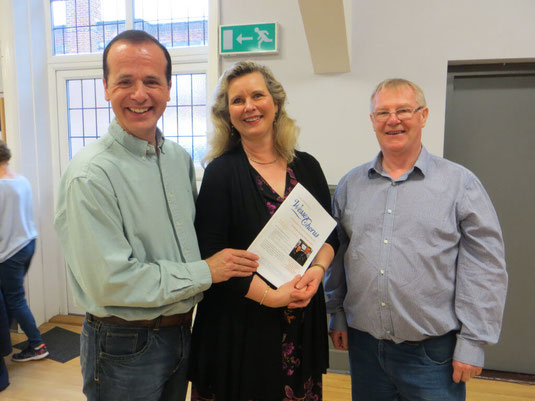 Members of the Wessex Chorus went to a performance of the Marriage of Figaro at the Poole Lighthouse with our patron, Gaynor Keeble, in the role of Marcellina. The opera was performed by the English Touring Opera Company. Not only was it modern and imaginative, it was in English, and the text was so cleverly written and translated. On top of that, a new experience for me was opera with subtitles.  A wonderful evening's opera with fun and laughter.
The following day was the masterclass. The choir performed for Miss Keeble and received some positive and helpful comments.
Seven of our members performed solos. We watched Miss Keeble teach and improve their singing - a superb teacher! We all learned so much. Miss Keeble, gave such dynamic involvement, making each member feel involved in all the classes. 
It was definitely the opinion at the end of the day that we want Gaynor back for another masterclass. So much was learnt and it was a great social opportunity.  A big thank you to Gaynor for her support and encouragement, and thank you also to the BBS for use of their lovely Rooper Hall. 
More details on Gaynor Keeble can be found on her website.
A WONDERFUL DAY
OUR BRAVE SOLOISTS