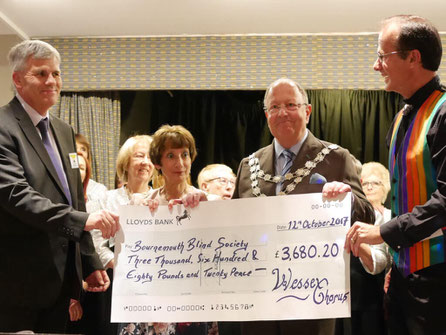 The Launch was a night of history being made for me and the Choir.
The Choir is not only reaching its 10th Birthday, but has hit over 50 members, with a sound to be proud of. My choir was so wonderful singing with such gusto and making such a joyful sound to all that took time to come and listen.
For me, well I was so moved by the feeling of goodwill toward myself and the members of the choir, and the excitement I feel about the future and about new and existing relationships that can be natured and help us to raise money for the choirs of yesteryear and the future charities who are close to my heart..
Also, to hear the the wonderful words from the mayor and mayoress, along with special words from Georgina and Peter, president of the Poole Rotary.
What exciting times we have ahead!
Martin Arthur
Music Director
A MEMORABLE EVENING
OUR FIVE CHARITIES