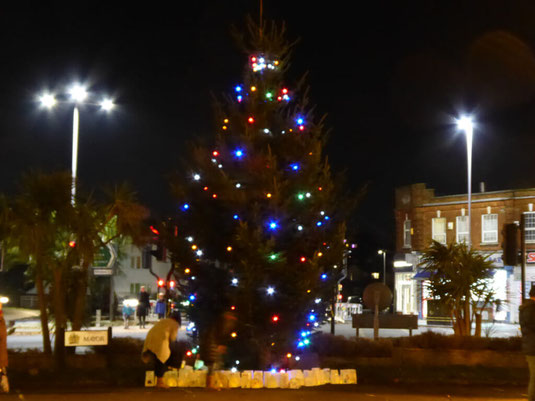 Light up a life Remembrance Service at Poole Civic Centre
A lovely service led by Rev. Fraser Smith.
Candles were lit and carols sung  to help all of us remember a loved one this Christmas. 
This was followed by  the switching on of the Poole Christmas Tree lights by the Mayor of Poole, Councillor Marion Le Poidevin.
After which we gathered inside  while the choir sang a selection of Christmas songs and carols and everyone else enjoyed  mince pies, sherry and a browse around the Forest Holme stalls..
All proceeds went to Forest Holme Hospice.