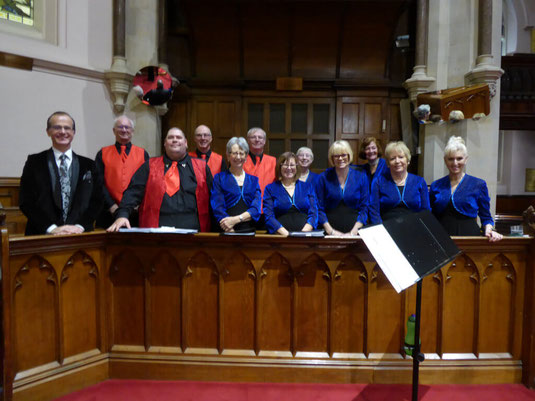 A lovely, peaceful Carol Service for the  Hampshire Freemasons in the beautiful St. Stephen's Church, Bournemouth.
The choir sang carols and spiritual Christmas songs accompanied by the wonderful Eva on both the organ and the piano.
A generous donation of over £150 was raised for the charitable works of the choir.