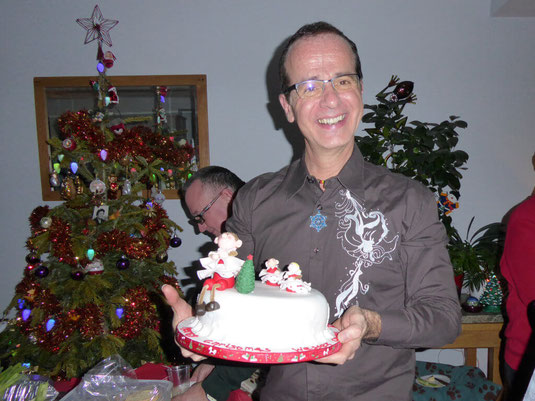 Fun and frolics at Martin's Christmas Party. 
A relaxing and fun time to enjoy the end of the season and meet up for a good natter with choir members and friends.
Loads of good food, including  an amazing selection of cheese and a special Christmas cake baked by a choir member - gluten and dairy free!
Merry Christmas all!