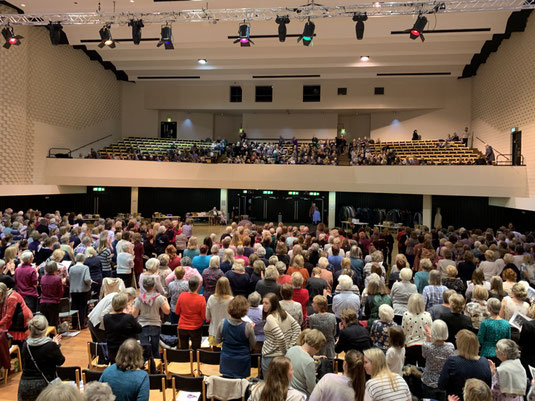 Big sing 2020 at the Lighthouse, Poole.
Over 700 singers came together with the Bournemouth Symphony Chorus and the event was a fabulous timetable of signing and learning overseen by their esteemed music director Gavin Carr.
The Music ranged from The Phantom of the Opera  and Les Miserables to Panis Angelicus and Ferris's arrangement of Widor's Toccata the Festival of Alleluias.
It was a day that could never be forgotten, especially as it consisted of over 700 singers SATB who filled the Light House with their amazing ethereal sounds and joyful singing. The final performance was to a sell out audience at 4 pm.
Then home with a spring in our step singing all the way. What a day!!
All proceeds went to Autism Wessex to ensure that people affected by autism have access to the specific services they need and will be supported throughout their lives.