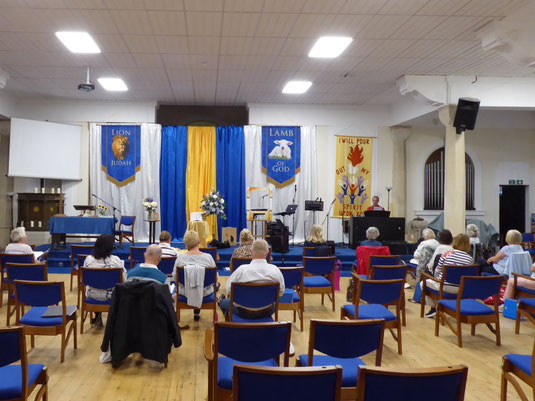 Our first rehearsal back since the lockdowns was a great success. We had more than twenty members joyfully singing in the lovely facilities of Immanuel URC Church. 
There was plenty of space to be socially distant, and temperature taking, vaccine checks and masks when moving about made us feel safe.
We even have the use of a little cafe area for the future when we will be allowed to mingle freely.
We welcomed five new members too!
Our popular zoom sessions are still available for those members that prefer to wait a little more time before returning.
What a great start and very rejuvenating for all of us.