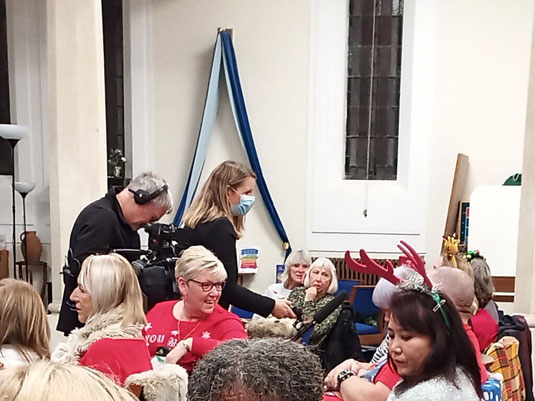 LOCAL CHOIR FUNDRAISING NEEDS A BOOST
Local community choir, Wessex Chorus is looking for Christmas Music events after the Pandemic Lockdown to help raise much needed funds for its current charity, Forest Holme and other charities in the Community of Bournemouth, Poole and Christchurch, during the next festive month.
"It never ceases to amaze me how generous and charitable our local community are. We have always managed to celebrate our Christmas carols season with memory walks, carol singing inside shops, restaurants and other public areas, along with invitations to private events and large carol concerts to raise much need funds for local charities and enabling us to spread joy and goodwill during the festive season." said Wessex Chorus Music Director, Martin Arthur.  "Normally it has been the largest fund-raising opportunity for our charity during Christmas Events and a great start to our preparations for the forthcoming Christmas break, but with the Pandemic we are struggling to get invitations to venues and opportunities to sing and raise charitable funds. Can Any One Help?"
"Our motto is 'For the joy of giving through music', so while we aim to provide the best possible entertainment for our audiences, our main purpose is always to raise as much as we can for local charities. We are very grateful to all those who usually give so generously to support the Forest Holme and other local charities on these Christmas Carol occasions."
Martin's interview was shown on BBC South Today who came along to film one of the choir's regular rehearsals.
---
If you missed it, here's our video.