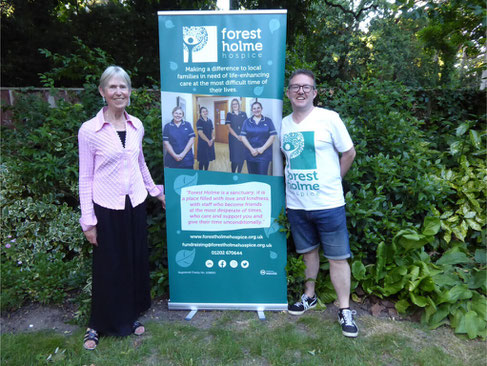 A wonderful Summer's evening in Poole singing in aid of Forest Holme.
The weather was perfect and we sang for an hour with an interval for drinks, nibbles and a chat with everyone. Our varied repertoire was appreciated by the residents and friends of Clarendon House and Forest Holme. There was plenty of audience participation and we ended with a  rousing National Anthem - for the Jubilee Year.
We raised over £500! Thank you to everyone that participated.