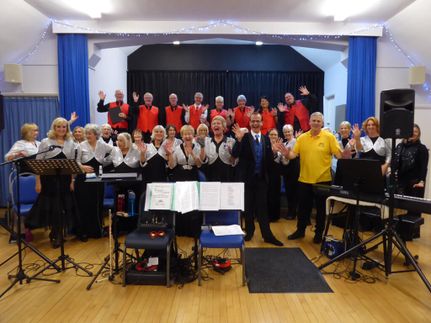 A wonderful evening with the Blind Society.
It was great to be back singing with them after 3 years.
We were the last performance before lockdown!
So many of our regulars were there, clapping and whooping. There were tears of joy for the fun and laughter as we sang songs and heard readings old and new, then a few tears of sadness as we remembered those who were no longer with us.
It was an amazing sound of Christmas starting.
In the interval there was tea and mince pies, even some wine, followed by a bumper raffle - thank you all to those who contributed so generously!
All proceeds go towards the Bournemouth Blind Society.