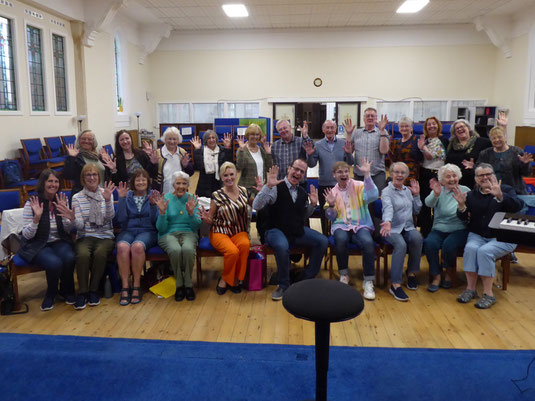 We welcome again: Myles Tyrrell.
After last year's wonderful afternoon with Myles we were eager to repeat the experience. We had great fun with his tongue twisters, movements and silly games. 
We learned new ways to breathe and relax, then went on to fun rounds and ensemble singing.
Myles helped us improve some of our more difficult pieces.
After a half time break with tea and delicious home made cakes we got back to the learning. 
 Myles helped us have fun with music and the joy of singing.
Thank you Myles, it was a super afternoon!
https://www.mylestyrrellmusic.co.uk/ 
---